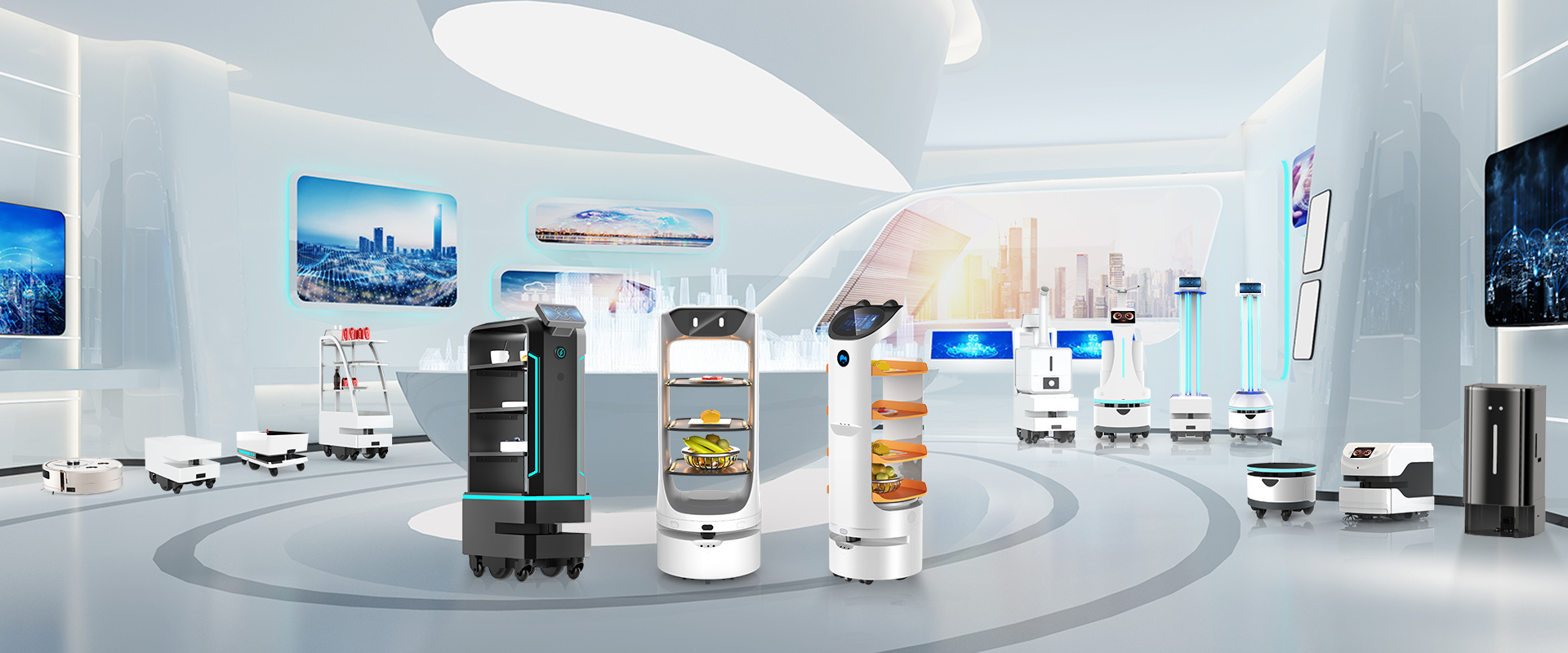 Disinfection Robots
Reeman Disinfection Robot comes in two variants, the atomization disinfection robot and the ultraviolet (UV) disinfection robot. The atomization disinfection robot disperses disinfectant liquid into small droplets or particles through ultrasonic atomization, effectively suppressing bacteria and viruses adhering to surfaces. The UV disinfection robot utilizes UV-C light sources to destroy the genetic structure of bacteria cells, effectively eliminating 99.99% of harmful pathogens.

Efficient atomized disinfection.
Large capacity water tank, four-hole atomization nozzle, with a high spray volume of up to 3000mL/h.
Autonomous path planning for disinfection.
Pre-set disinfection tasks, enabling targeted disinfection and adjustable duration of disinfection stops.

Infrared human body sensing device.
Equipped with an infrared human body sensing switch, the machine automatically turns off the lights when it detects the presence of people or animals.

High disinfection efficiency.
Utilizing the most potent germicidal wavelength of UV-C at 254nm, which destroys the genetic structure of pathogens, effectively eliminating over 99.99% of harmful pathogens.