REEMAN
Disinfection
Technology Disinfection, Guarding Health
SWORT 3 UVC Sterilizing Robot is a robot as a carrier, equipped with six PHILIPS UV lamps, with independent navigation technology and independent movement.According to different scenes set disinfection mode, fully intelligent operation, man-machine separation, to ensure the safety of personnel.Meet the needs of automatic, regular, efficient and accurate disinfection and epidemic prevention in complex indoor environments.
High Efficiency Sterilization

Remote Navigation Deployment
Automatic Return To Charge
Automatic Return Charging
Intelligent DisinfectionHigh Efficiency
And Environmental Protection
360° all-round coverage disinfection
The body consists of six 90cm Philips UV-C lamps, with a total lamp power of 180W, arriving at the
disinfection area by means of autonomous navigation and automatic obstacle avoidance
It adopts 254nm high-intensity short-wave ultraviolet light, which can kill the molecular structure of bacteria, viruses, spores and other harmful microorganisms with high efficiency, broad-spectrum, thoroughness, no drug resistance and no secondary pollution.
Inactivation rate Up to 99.9999%
Free Calibration Of Disinfection Position
According to the actual needs of the disinfection scenario, disinfection points can be freely added to the robot's navigation map, and the robot will automatically plan the disinfection route according to the set disinfection points.
Incremental Map
Building Function
After the robot map is built, if you want to add additional environments, you can use the incremental map building function to expand the map directly on top of the original map.
Real-Time Data Monitoring
WiFi communication is used to transmit data to the cloud platform to achieve remote status monitoring, real-time data display, and fault diagnosis and analysis of the robot, which is convenient for robot maintenance and management.
Through the Web backend, freely add or delete disinfection points, set the disinfection time in advance, and automatically perform the disinfection task within the specified time.
Instant/Timed Disinfection Tasks
Infrared Human Body
Sensing Device
The top of the robot is equipped with an infrared human sensor switch, which can detect four directions: front, back, left and right, and the detection distance is 6 meters. When detecting people or animals intruding, the machine automatically turns off the lights and can continue to perform disinfection work after leaving, effectively protecting people's safety while achieving efficient disinfection effect.
REEMAN's unique cloud platform allows remote connection of robots across regions and remote assistance in building navigation maps, making it easy for users to quickly put them into use.
Remote Navigation Deployment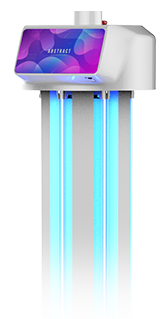 REEMAN Disinfection Robot
Autonomous Indoor Navigation
The robot arrives at the disinfection area through autonomous navigation and automatic obstacle avoidance.
Voice Announcement
Reminder
Customized selection when
performing disinfection tasks
Long Lifetime
8000 hours long lifetime. Short-wave 254nm sterilization lamp UV irradiation, efficient disinfection and sterilization
Cloud Platform Remote Navigation Deployment
Suitable For Disinfection In Various Places
Subway stations, high-speed railway stations, airports, customs ports, hospitals, banks, government halls, schools, libraries, nursing homes, orphanages, factories, auto 4S stores, superstores, logistics and storage, restaurants, shopping malls
Subway Stations, High-Speed Rail Stations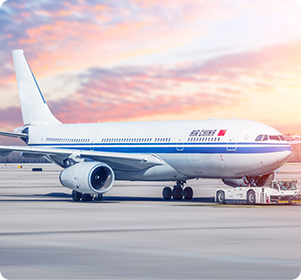 Nursing Homes, Orphanages
Restaurants, Shopping Malls
SWORT 3 Detailed Parameters
All data are provided by Reeman Laboratory, and the final interpretation right belongs to Reman
30W/pcs*6pcs=180W
Lamp Power
Battery Type
Battery Pack 10S8P Capacity 20,800 mAh/37V
7-inch,IPS screen (16:9)
Display Screen
Android(5.1)
Operating System
Automatic recharge,
DC direct charge
Charging Method
4Ω/3W Mono Speaker
Speaker
540×360×1500
Product Size (L×W×H mm)