REEMAN
Disinfection
Anti-Epidemic High-Tech
The atomization disinfection robot uses ultrasonic atomized disinfectant, and disperses the atomized droplets to the desired area through autonomous movement. The robot can achieve autonomous navigation and autonomous obstacle avoidance through lidar, ultrasonic, and visual navigation. After arriving in the disinfection area, the "mist droplets" suspend in the air for a long time and do molecular diffusion motion, and perform 360-degree disinfection around the area target without dead ends. It supports custom disinfection routes, remote intelligent control, regular disinfection, task disinfection, and rapid disinfection and sterilization of regional places.
Remote Intelligent Management
High Precision Navigation And Positioning
Automatic Return To Charging
Autonomous Obstacle Avoidance
Human-Robot Separation, Isolation
Of The Source Of Infection
360° Disinfection Without Dead Angle
Nowhere to hide bacteria
"Reeman" atomizing disinfection robot adopts four-hole atomizing nozzle with a
large spray volume of 3000mL/h, which can achieve 360° all-round disinfection
without dead ends, with great coverage and uniformity!
Authorities of WEIPU, Gmicro Testing and other institutions
Authoritative agency testing
The kill rate is as high as 99.99%
Support Scheduled Disinfection Tasks
You can customize the disinfection route, disinfection time and disinfection mode. You can set a periodic disinfection work plan, and the subsequent whole process of autonomous disinfection work, without repeated settings, which is convenient for management. When unattended during non-working hours, the robot automatically completes the disinfection task.
Visually Build A Navigation Map
Through the fusion plan of 25m lidar, navigation algorithm and ultrasonic sensor, it can accurately identify the surrounding environment, perceive the specific position of the robot in the indoor environment in real time, and build a visual navigation map.
Robots can quickly and accurately perceive the environment during the movement process to avoid collisions with obstacles or pedestrians, resulting in economic losses or personal safety accidents.
Autonomous Obstacle Avoidance
16L Large Water Tank
Ensure that the robot has sufficient disinfectant to ensure that the disinfection task is completed smoothly and with high quality within the specified time.
Equipped with the remote deployment technology independently developed by Reeman Robot, it can remotely set the disinfection time and disinfection mode, and automatically carry out environmental disinfection tasks without manual intervention.
REEMAN Disinfection Robot
Water Shortage
Reminder Function
In normal working state, the water tank indicator light is green, When there is no water, the indicator light of the water tank is red
5-6 Hours Of Ultra-long
Battery Life
Ultra-long battery life, you can set scheduled weekly
disinfection tasks,Avoid repeated operation of the machine,
easy to manage
REEMAN Autonomous Elevator
Work Efficiently
1000m³ space can be sterilized in 15 minutes, Reduce human contact and avoid the risk of human infection.
Automatic Recharge
When the power of the robot is lower than 20% (can be set), it will automatically return to charging without manual operation.
Applicable To Various Places Disinfection
Subway stations, high-speed railway stations, airports, customs ports, hospitals, banks, government halls, schools, libraries, nursing homes, orphanages, factories, auto 4S stores, superstores, logistics and storage, restaurants, shopping malls
Subway Stations, High-Speed Rail Stations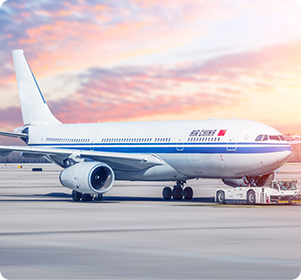 Nursing Homes, Orphanages
Restaurants, Shopping Malls
Detailed Parameters Of Atomization Disinfection
All data are provided by Reeman Laboratory, and the final interpretation right belongs to Reeman
Android(5.1)
Operating System
7 Inches
(Resolution 1024×600)
Screen Size
2~5μm
Atomized Particle Size
0.1m/s~1m/s
Cruising Speed
Automatic Recharge,
DC direct charge
Charging Method
800~3000mL/H (Adjustable)
Atomization Amount
540×360×1330
Product Size (L×W×H mm)