REEMAN
White
Delivery robot for hospital

QR Code
Verification Pickup
Intelligent
Obstacle Avoidance
Remote
Intelligent Control

Automatic Elevator /
Door Control

Automatic Return
to Recharge
Three-Layer Independent Closed Storage Compartment.
Contactless Delivery, More Safety.
Reeman's Upgraded Intelligent Delivery Robots 
Just Nearly In Sight.
Verify The QR Code When Picking Up, More Safely
The QR code is needed to recognize quickly to verify the identity before picking up, and the corresponding cabinet door is automatically opened to ensure the sterility and safety of the materials,which can be used for the hospital material delivery,such as drugs, foods, surgical clothing, medical supplies and other materials.
Convenient And Efficient
Delivery Robot
Save time for the repeated delivery work. Three layers of an independent storage warehouse do not interfere with each other layers, which ensures safety and accuracy in the delivery task.
Intelligent Voice
Broadcasting
In humanized pick-up mode, Panda automatically announces voice prompts to pick up food after arriving at the delivery location.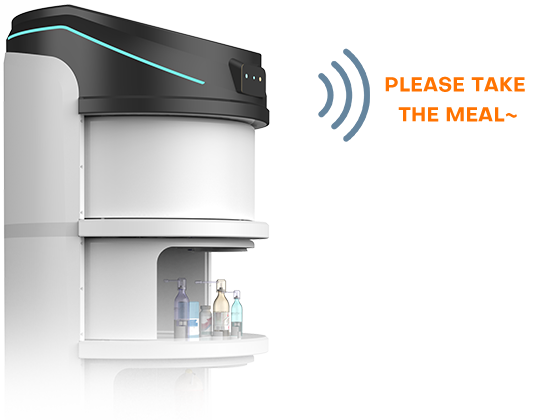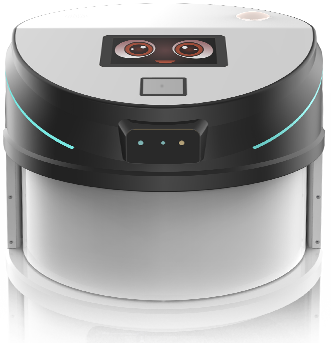 Large capacity storage warehouse
Scan Code To Pick Up
Contactless delivery, pick up with identity verification, more safety.
Autonomous Navigation, No Worries About "Getting Lost"
Efficient Delivery, Save Effort,Easy To Use
New Breakthroughs In Medical Felivery Robots
Three layers of large capacity storage warehouse, independent delivery, no interference to each layers; No QR code required, easy deployment; Independently taking the elevator, work cross floors ; safety LFP battery; Picking up with QR code verification, more safety.
80cm
Free passage of vertical narrow road
25M
25-meter lidar detection range
Customizable
Customize task Settings
Intelligent Obstacle Avoidance
3D camera + lidar, with a detection distance of 25 meters, which can perceive the surrounding
environment in real time, automatically avoid obstacles, and automatically detour ahead
270°
270° Intelligent Obstacle Avoidance
Taking The Elevator Independently
Autonomously taking the elevator and automatically opening/closing the door after crossing the floor, the map can be automatically switched, achieving the delivery across floors with"zero" obstruction
Automatic Return to Recharge
Automatic return to recharge when the power is lower.
Automatic charging at free time makes the robot 24 hours uninterrupted working.
Save Time And Effort!
Be Able To Go Up And Down Stairs
Cloud Platform Remote Navigation Deployment
Control the robot remotely and report real-time running conditions, helping customers achieve navigation map construction.
Efficient And Convenient Food Delivery Service,
Suitable For All Kinds Of Scenes
White's Detailed Parameters
*All data are provided by REEMAN Laboratory, and the final interpretation right belongs to REEMAN
Android 5.1 And Above
Operation System
420mmX420 mm(total 3 layers )
Tray Size(L x W)
500*500*1170mm
Product Size(W x D x H)
QR Code Verification
The Way to Open
0.1~1.0m/s
Task Configuration
7" (Resolution 1024*600)
Screen
25Ah/25.6V Lithium Iron Phosphate
Battery Parameter
3d Camera
Standard Configuration
Customizable Task Setting
Task Configuration
Motion Parameter
25m laser navigation, autonomous obstacle avoidance
climbing angle:5°,
Swing radius:254mm