The Reeman Cleaning Robot Is Perfectly Integrated With The Space Layout Of The Nursing Home
Individuals who strive for a high-quality lifestyle have unique perspectives on their living spaces and the products they use. They pay attention to the adaptability of products and space layout often modifying and customizing them to enhance the design and texture of the area.
Recently, Reeman sold a product with impressive design – a customized cleaning robot. The robot was tailored to the needs of a customer from Japan, There are many wooden houses in Japan, and the people there also like wood very much. Wooden products can not only show unique personality, but also have a great affinity, so this wooden-looking cleaning robot was born, which is perfectly integrated with the space it is in—the nursing home, warm yet textured.
Application Scenarios of Reeman Cleaning Robots
In addition to nursing homes, Reeman's commercial cleaning robots are utilized in a variety of settings, including restaurants, factories, and libraries.

Reeman Commercial Cleaning Robot
Why can the Reeman cleaning robot be used in various places? This is because Reeman created this cleaning robot based on the concept of innovating the tedious cleaning work performed by humans and improving the cleaning efficiency of commercial spaces.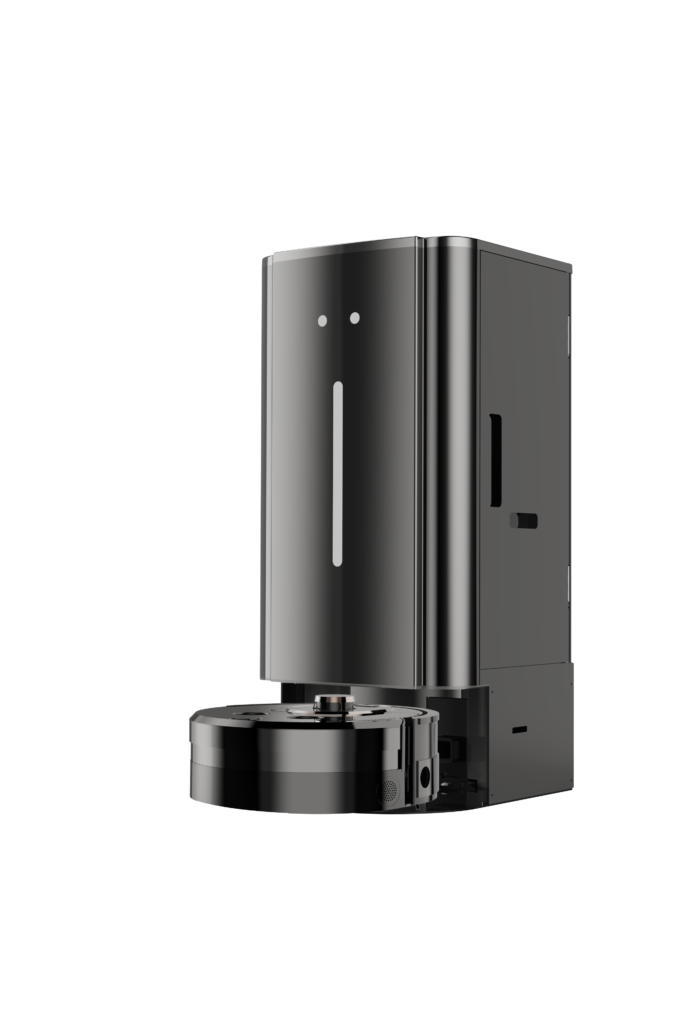 Reeman's snail cleaner robot is a commercial cleaning robot that features sweeping, mopping, and disinfection functions. It features side brushes and environmentally friendly sponge rollers at the bottom, and uses Reeman's self-cleaning technology, which allows for 60 self-cleans per minute,and can realize mopping and washing the floor without damaging the floor. The bottom also includes a 16-watt ultraviolet lamp that sterilizes the ground and prevents bacterial growth.
The most innovative aspect of the cleaning robot is the smart base station, which allows for charging, dust collection, and water circulation all in one place. The design of external municipal water pipes and floor drains is added, there's no need to clean the mop. You are still repeating the steps of sweeping first, then mopping and even disinfecting?The cleaning robot can accomplish all of them in one step! With the smart APP equipped with Reeman, you can achieve intelligent cleaning of the floor with just one click.
Consider whether a cleaning robot like this would benefit your space, or if you'd like to customize the appearance to match your layout. Reach out to Reeman, who always adheres to the "customer-centric" concept and offers appearance customization and functional design of products to meet the unique needs of their clients.