Cleaning and sanitation have become a primary concern for everyone, and when it comes to the risk of infection, laborers might hesitate a little in accepting such jobs now.
Before COVID, things were different, and people used to accept cleaning jobs, but now the threat of infection makes them avoid such positions, but an alternative is needed.
Hence, disinfection robots nowadays take the lead in cleaning tasks for public places because there is no risk of infection to a machine.
Technological innovations have led to the use of robots in almost every industry, and the way they are flourishing in public places for sanitization is commendable.
They also create a sense of trust in the public when they visit such places because they can be in the comfort of being in an area that is free from viruses and infections, keeping them safe.
You must be wondering what these disinfection robots are and how they play such an essential role in our daily life; this article will answer all your questions.
So, let's read through it and learn everything about these robots.
1. What are disinfection robots?
Disinfection robots are manufactured and programmed to ensure the environment stays free from contamination. They clean, sanitize, and even vacuum and mop the floors.
Every disinfection robot differs from the others; some come with sanitation and cleaning, and some only offer sanitation.
The robot could be designed and programmed depending on the sector and place for which it is chosen.
Disinfection robots are not just popular for use in commercial sectors, but even for domestic sectors, they play a significant role.
Home-based cleaning robots are also equally popular and allow the cleaning of houses from dirt and dust and carry out vacuuming.
The disinfection robots, apart from just cleaning, also carry out the task of killing bacteria and viruses by sanitizing the surfaces they are programmed for.
There are two types of disinfectant robots: automated and manual.
Automated robots are programmed to move independently and require no human intervention. However, the manual ones might be controlled by supervisors with remote control.
2. The importance of disinfection robots in our daily life
Disinfection robots have gained significance in the daily life of everyone after COVID broke out; the risk of virus transmission asks for consistent cleaning and disinfection.
No matter how many staff members are employed to carry out the cleaning and sanitation tasks, human power and capacity can reach a different level than automation.
The robots may frequently carry out cleaning, which labor might not do, especially in hospitals and public places; it is essential to keep sanitation as a consistent process.
When an automated robot is implemented for cleaning and sanitation, the risk of virus transmission to humans is eliminated. Even if it exists, it does not impact humans as machines are involved in cleaning.
Moreover, compared to humans, the speed of cleaning offered by disinfection robots is faster; they ensure every single corner is properly sanitized without any remains because of their programming.
To protect communities and countries against viral infections and life-threatening diseases, it is imperative to have such robots in place so that contact of humans to these viruses is eliminated.
3. The characteristics and functions of disinfection robots in daily life.
Many characteristics make these disinfection robots one of the prime considerations in choosing them; some of these characteristics and functions are:
• These robots kill the viruses and germs on surfaces, such as the handrails used in public places, tables used at restaurants, and equipment and sitting places at hospitals.
• These robots need no human supervision; once they are programmed to work, they do it automatically according to their schedules.
• Disinfection robots also have sensors installed within them which help them detect and avoid all the obstacles that come in between while carrying out the disinfection.
• Disinfection robots have sensors for everything and contain cameras that they use when they pick objects from different heights.
• Disinfection robots are highly specialized; they do not even kill the germs on the surfaces; they can even kill the germs and viruses in the air.
• These robots are programmed and can work at every place no matter how much of a crowd it has; they have functions that disinfect hospitals, subway stations, restaurants, and various other public areas.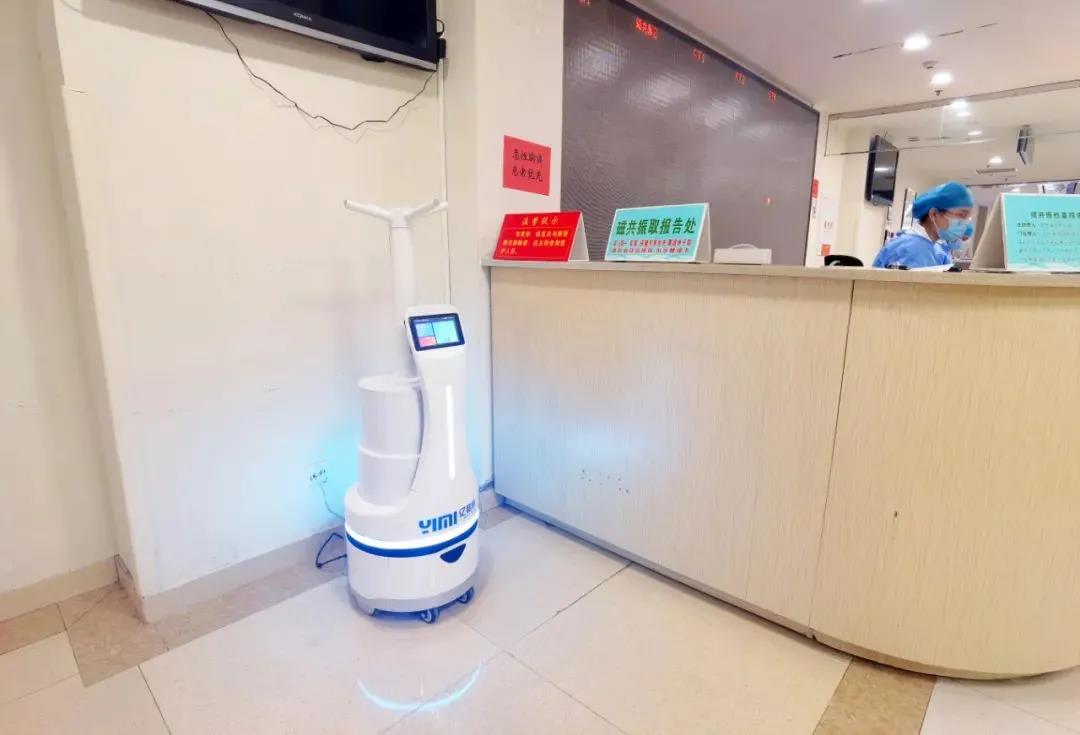 4. How can disinfection robots be crucial in public sanitation?
Disinfection robots are essential these days for public places for various reasons; some of these reasons comprise the following:
• Disinfection robots are intelligent; when they come to access people in a crowded place, they sense the presence of the public and stop spraying to ensure the public does not get disturbed.
• The layout of these robots is designed in a very convenient way, has a very acceptable and compact design that doesn't make people uncomfortable, and moves with a steady and flexible style.
• Disinfectant robots are built using ultrasonic machines, which have a high frequency, and therefore they can cover the disinfection with the spray uniformly.
• The rate of sterilization offered by these robots is around 99 percent which is quite effective in sanitizing public places.
• Disinfectant robots use environment-friendly and food-grade sanitizers that are not corrosive and safe to use in all kinds of environments.
• Besides using the sprays as a disinfectant, many robots also use UV rays; the emission of these rays is not at all harmful and very much environmentally friendly; they offer non-touch contact, which is crucial at hospitals.
• These robots allow the public to feel safe and not be exposed to viruses in an environment where such robots function.
Conclusion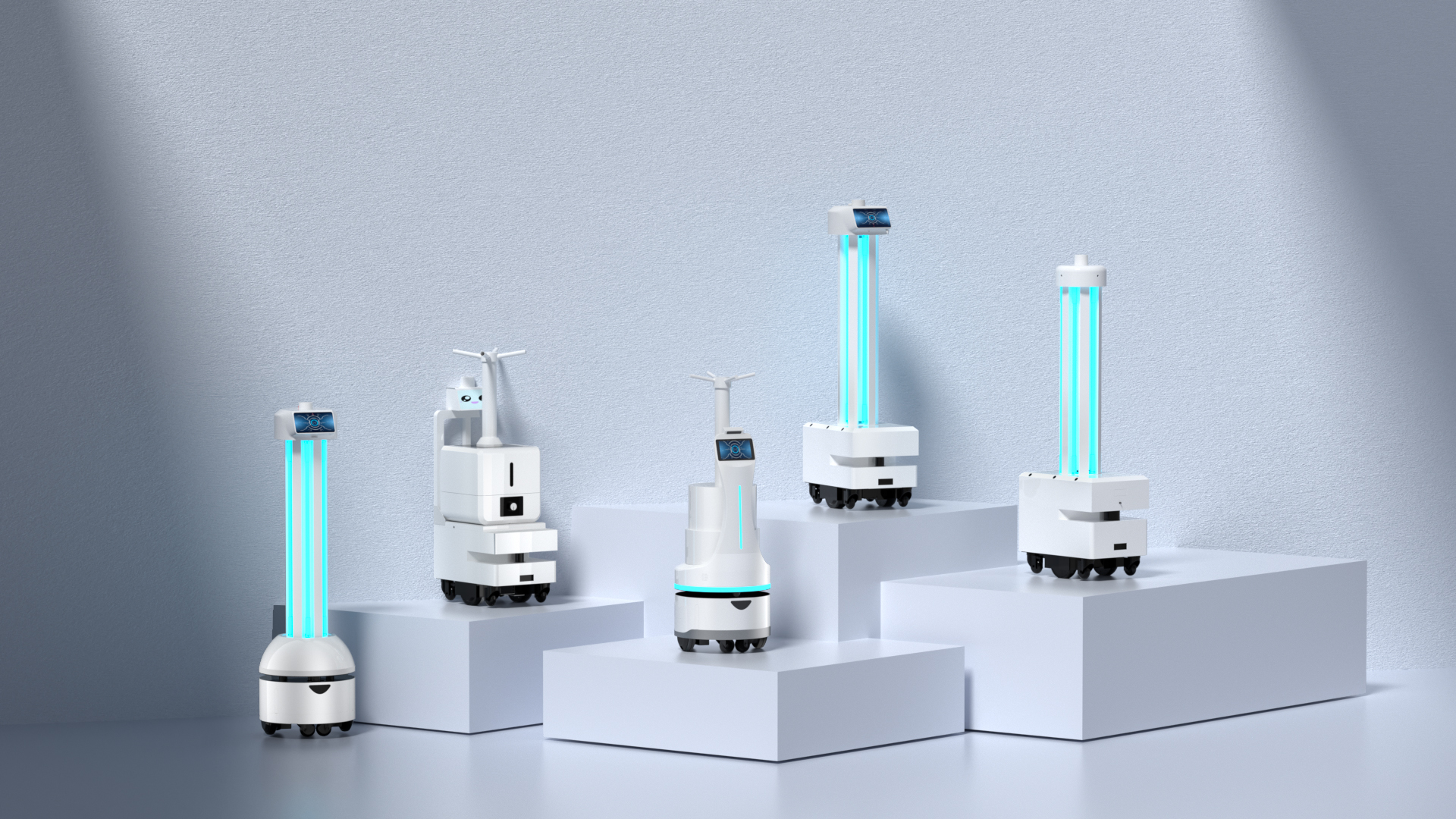 It is essential to choose the right disinfectant robot to ensure perfect disinfection. Many companies nowadays look forward to designing and developing these robots, but they don't justify the purpose.
Hence, choosing the right company that offers excellent design and highly programmed robots that provide proper disinfection is essential; therefore, choosing REEMAN Intelligent Equipment Co will be a great decision.
We have a team of engineers consistently working on new and innovative methods to provide our clients with highly specialized disinfection robots.
You will get multiple options for disinfection robots here, and we even look forward to accommodating your customized demands in the robots.
At Reeman, you can rest assured that our disinfection robots are programmed and designed with a commendable capacity to help you achieve a virus-free environment.
So, get in touch with our team today and discuss what you need in a disinfectant robot to get the best solution.
Contact Us:
Email: rmsales1@reeman.cn
Whatsapp: +86 18665898745
About Us:
Reeman, derived from the word "reinforce" (REE) and "human" (MAN) Intends to enhance human capabilities. Let robots help humans everywhere and add infinite possibilities to life.
Follow Us:
Facebook: https://sourl.cn/Gg9UJd
Youtube: https://sourl.cn/cwyd27
LinkedIn: https://sourl.cn/eQ8VPE